All staff at Tuntum, including senior managers and directors, have to spend one day a year volunteering, as part of our commitment to delivering 'social value'. This year, our theme is Refugees, Homelessness and Asylum Seekers.
Our Asset Management Team spent the day with at Hope House in Beeston, volunteering with the charity Hope Nottingham.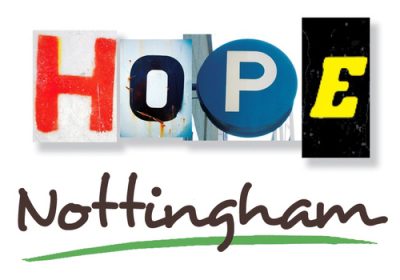 Hope Nottingham is a Christian charity, working with local churches and community groups to serve those in need in neighbourhoods all around Nottingham.
Hope House in Beeston has become a one-stop community support centre, working in partnership with many local agencies, to provide a place of trust and transformation for local people.
Hope also supports many neighbourhood Foodbanks across the city, helping people out of crisis and directing people to life-changing support. Some of these centres are beginning to develop using the same model as Hope House to meet the physical, material and spiritual needs of local communities.