In September, two of our Specialist Housing Schemes got involved with the national campaign 'Starts at Home.' This is a day when housing associations up and down the country celebrate supported housing and the positive impact it makes on thousands of lives.
The campaign has a simple but important aim – to ensure that people who need extra support will always have a safe home that meets their needs.
Residents at Imaani House and 100 Derby Road and guests were invited to share their personal stories and experiences over food and drinks.
---
Starts at Home @ Imaani House
Syreeta Davies, Service Manager and Katie Kone, Project Worker, invited all of the residents at the scheme to an event on the 2nd September, and seven of the eight residents attended. The event was attended by Councillor Quddoos, Tuntum's Customer Excellence Leader, Christina, and two of Tuntum's resident scrutiny group Magnify, Dorothy and Norman.
The day aimed to celebrate the improvements at Imaani House and look at how the scheme is helping residents to move on and live independently.
Residents were invited to share their individual stories and experiences of how they became homeless and what they want in the future. They said:
"I used to sleep on a sofa. Finding Imaani and how welcoming the staffs has been to me has really changed my life. I have a bed now which is a massive change. I want to be able to work whilst being here and be able to save some money, but it is not easy due to being in a temporary accommodation. I really cannot wait to have my own place to call home and move on. Living independently here has made me more mature than I used to be, and I want to start my own life".
"I used to live with my father, but the relationship was never healthy. Growing up has made me understand I needed to leave and start my own life. I moved to Imaani and I like the independence it has provided me. Staff have been great and supported me from the beginning and always giving me advice and preparing me for when I move to my own place."
"Moving to Imaani has been hard because I really had no income or anything. The staff have been helping me to have my own place and to claim benefits. They are also helping to me be able to move on in the future. I used to sleep on sofa so its nice having my own place."
All of the attendees were pleased to be invited, meet the residents and hear their stories. They welcomed honest discussion and feedback from residents.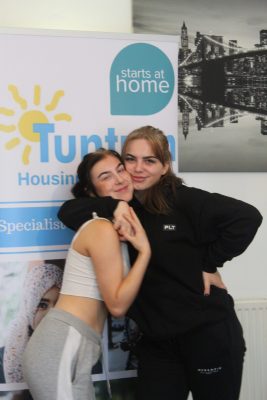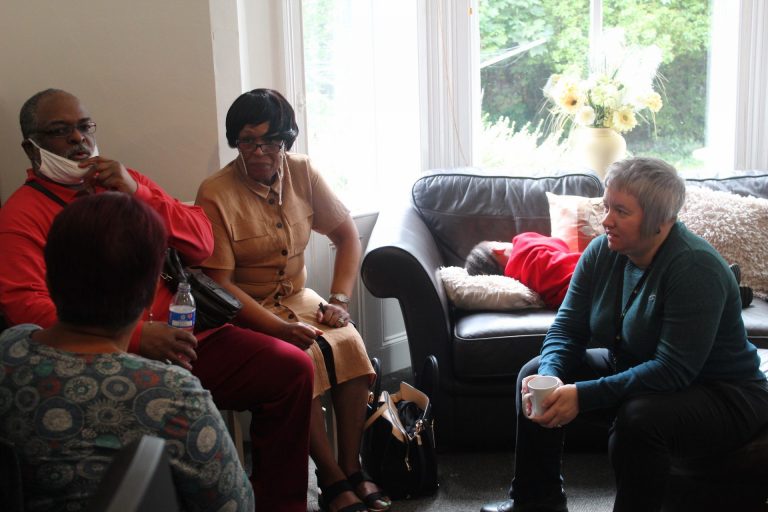 Starts at Home @ 100 Derby Road
Five of the nine residents of 100 Derby Road volunteered to join staff members Sherwin and Letara in a cooking workshop to help prepare a meal for their Starts at Home event on the 3rd September.
The organisers asked all the residents how Tuntum has helped improve their lives and their future goals during the rest of their residency at 100 Derby Road. They said:
"Tuntum has given me the emotional support I have needed".
"…Not knowing many people, Tuntum has given me a place to feel at home and meet new people".
"Tuntum has helped me learn how to be independent and self-sufficient".
"They have supported me when I had no one else and helped me realise my potential to succeed".
"Here at 100 Derby Road, I have made friends since moving here and created a stable positive relationship with residents and staff".
---
Next steps
Residents at Imaani House and 100 Derby Road came together on the 15th September to work on all the residents moving on plans and sign them up to the local council.
Each scheme will be calling house meetings to discuss any improvements or changes that residents need to make to feel more settled within their living environment.
Following a recommendation from our Independent Complaints Panel (ICP), Magnify will be scrutinising Specialist Housing, specifically:
·       Exploring customer expectations and experiences.
·       Reviewing the repairs process.
·       Reviewing the fire safety procedures.
·       Exploring staff communication skills.