Latest updates on our most recent developments: Beauvale Dirve in Ilkeston, Woodborough Road in Sneinton and Cox's Lane in Mansfield Woodhouse
Beauvale Drive, Cotmanhay, Ilkeston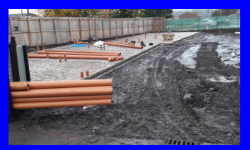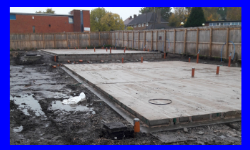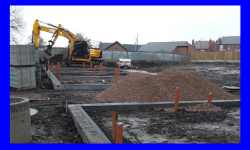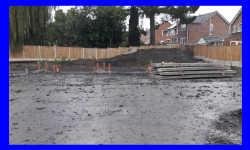 Work has started at the Beauvale Drive, Cotmanhay development in Ilkeston. The development will comprise of 22 affordable rent homes: 13 2-bed houses, 7 3-bed houses and 2 2-bed bungalows.  Although there have been delays due to planning, the forecasting for completion is for August 2021.
Woodborough Road/Lupin Close Development, Sneinton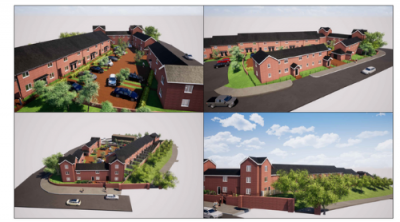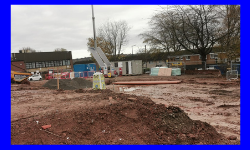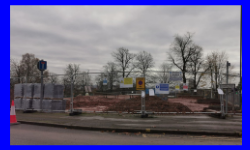 This scheme was approved by the Board in May 2020 and there will build 28 homes built in this site: 10 x 1-bed flats, 9 x 2-bed houses, 7 x 3-bed houses, 1 x 2-bed flat and 1 x 4-bed house. We have also put in an application with the City Council to change the street names and celebrate two important people in the city: Des Wilson Mews and Tony Robinson Close. Desmond Wilson was Nottingham's first black Lord Mayor and Tony Robinson was Nottingham's first black Sheriff.
Cox's Lane, Mansfield Woodhouse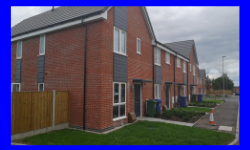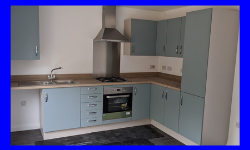 The work on Cox's Lane, Mansfield Woodhouse is now finished and our newly built houses are now all let. The successful tenants were given the chance to choose the colours of the kitchen prior to moving into the properties.
As you can see in the pictures, these houses are built to good standard, and our Rent to Buy tenants are extremely happy. The scheme also includes 9 homes to be sold on a shared ownership basis.