The communal room at Churchfield Terrace, one of Tuntum's sheltered housing schemes, was recently refurbished. The residents there were able to get involved and pick the fabric for the furniture.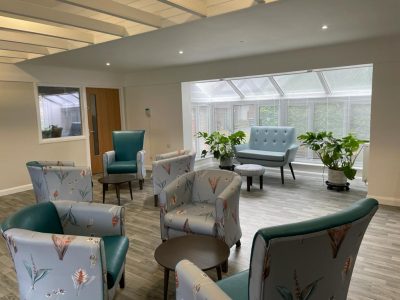 To celebrate the reopening of this communal space they held their first social night in the room at the end of August. They enjoyed music, games and food together and are looking forward to their next social night.
They also presented Jennifer Maxwell, who has the lead on the Healthy Roots project, with a plant to thank her for her work there recently.